50th Annual Munich Security Conference Looms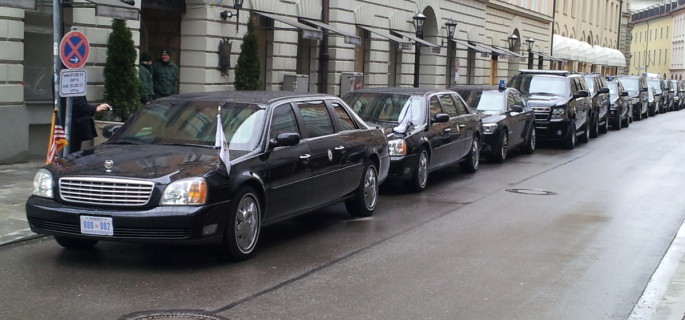 Munich — Every January, about 1,000 top high-ranking politicians and experts meet at the Bayerischer Hof to discuss various security topics. This year, the Munich Security Conference will celebrate its 50th anniversary. Founded during the Cold War, just after the Cuba crisis, this conference has become one of the most important events in international politics.
The opening speech this year will be held by German president Joachim Gauck. Conference organizer, former ambassador Wolfgang Ischinger, expects 20 government leaders, 50 ministers of defense and foreign affairs, 5 members of the EU commission, and about 10 percent of the German Bundestag and US Senate.
The new German government will be represented by minister for foreign affairs Frank-Walter Steinmeier, minister of defense Ursula von der Leyen (who will hold her first main speech on security policies) and minister for the  interior Thomas De Maiziere. After vice president Joe Biden last year, the US government will be represented by Secretary of State John Kerry and Secretary of Defense Chuck Hagel. For the anniversary, two participants of the first conference will take part this year: former German Chancellor Helmut Schmidt and former US Secretary of State Henry Kissinger, who was born in Fürth.
The main topics will be cybersecurity, energy supply and security, the role of the EU in international politics and crisis in the Middle East.
During the weekend the Bayerischer Hof and the surrounding area will be closed to the public. Ten years ago there were big demonstrations against the conference. Today, NGOs like Human Rights Watch or Amnesty International are part of the conference, so demonstrations are less visible.

Related Stories: