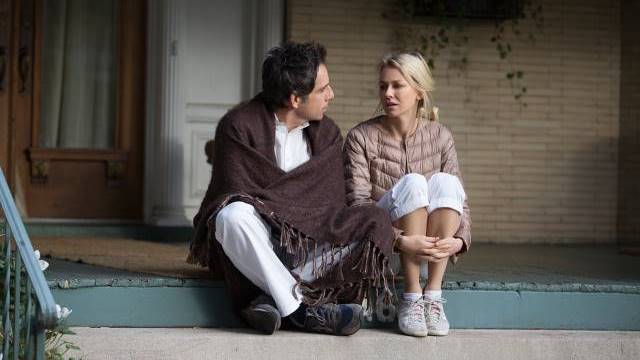 FILMFEST MÜNCHEN PREVIEW: "While We're Young" - Today, Sunday, at 4:30 PM Rio 1 on the Rosenheimer Str. 46
Note from MN Film Critic Ken Macbeth Knowles:
"I've already seen this & the review is on the way. This film isn't for everyone - it tries a little too hard to make fun of hipsters, while slowly turning into a bit of a sermon denouncing a culture of sharing content without getting the facts straight. However, the story is compelling albeit a bit of a caricature. If you make the 4:30 showing, there's a good chance you'll see the director introducing the film."


Only two screenings of Noah Baumbach's 'While We're Young', so act now if you want to see the German premiere of this film. The director is also appearing in the Filmmakers Live series in the Black Box at the Gasteig on Sunday (June 28) at 6:30 pm.
Ben Stiller and Naomi Watts are Josh and Cornelia Srebnick, happily married middleaged members of New York's creative class. They tried to start a family and were unable
to – and have decided they're okay with that. But as Josh labors over the umpteenth edit of his cerebral new documentary, it's plain that he has hit a dry patch and that something is still missing. Enter Jamie and Darby, a free-spirited young couple, who are spontaneous and untethered, ready to drop everything in pursuit of their next passion. For Josh, it's as if a door has opened back to his youth – or a youth he wishes he once had.

It's not long before the restless forty-somethings, Josh and Cornelia, throw aside friends their own age to trail after these young hipsters who seem so plugged in, so uninhibited, so Brooklyn cool. But is this new inspiration enough to sustain collaboration and friendship with a couple twenty years Josh and Cornelia's junior?
CAST: Ben Stiller, Naomi Watts, Adam Driver, Amanda Seyfried, Charles Grodin
SCREENPLAY: Noah Baumbach
DIRECTOR OF PHOTOGRAPHY: Sam Levy
FILM EDITOR: Jennifer Lame
COMPOSER: James Murphy
PRODUCTION DESIGNER: Adam Stockhausen
COSTUME DESIGN: Ann Roth
SOUND: Christof Gebert
PRODUCER: Scott Rudin, Eli Bush
CO-PRODUCER: Noah Baumbach, Lila Yacoub
PRODUCTION COMPANY: Scott Rudin Productions
WORLD SALES: FilmNation Entertainment
DISTRIBUTOR: SquareOne Entertainment / Universum Film
DIRECTOR: Noah Baumbach
"While We Were Young" official trailer
Today at 4:30, Rio 1 on the Rosenheimer Str. 46
---