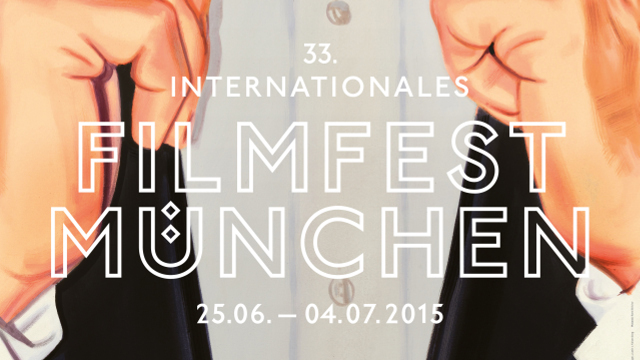 MUNICH -- (MunichNOW Life) -- Filmfest München opens with Viggo Mortensen in "Far From Men", features an Alexander Payne retrospective and awards Jean-Jacques Annaud the CineMerit Award. Highlights of Filmfest München 2015 include three galas with some of the festival's most notable guests.
Viggo Mortensen and director David Oelhoffen will be in Munich to present their Algerian 'Western' in person on opening night (June 25). The festivities get off to a rollicking good start with "Far From Men", which is based on Albert Camus' "The Guest" ("L'Hôte"). Set in the Algerian civil war in the early Nineteen-fifties, Mortensen plays a former French soldier who is assigned take murder suspect Mohamed, played by Reda Katep, to the closest city to stand trial.
Viggo Mortensen (photo: Filmfest München)
The opening night's film regularly sells out, so if you want to be sure to see Oelhoffen and Mortensen, it is best to secure your ticket as early as possible. The first weekend features an hommage to Alexander Payne, who is actually returning to Munich nearly twenty years after having won the High Hopes Award for "Citizen Ruth", his first feature film. The High Hopes Award back then was presented to new, upcoming directors (much like today's CineVision Award).
Payne has won the hearts of audiences with masterpieces such as "About Schmidt" (2002), "Sideways" (2004) and "The Descendants". His roughly 100 awards include two Academy Awards, two Golden Globes, a BAFTA Award and three Independent Spirit Awards. Filmfest München is honoring Alexander Payne with a comprehensive retrospective, which will be screening all of Payne's 6 films as well as his short films and TV movies.
Alex Payne (photo: Filmfest München)
There will be a gala screening of "The Descendants" in honor of Alexander Payne on Friday, June 26. Tickets can be purchased online and at all Filmfest box offices. He will appear for a Filmmakers Live in the Black Box at the festival center at Gasteig on Saturday, June 27 to talk with the public and the press. Tickets for this event are free of charge and available at all festival box offices.
On Monday June 29, Jean-Jaques Annaud receives the CineMerit Award for his life's work and afterwards there will be a screening of his 1986 film "The Name of the Rose". Both the award ceremony and the showing of the film are open to the public, but be sure to reserve tickets ahead of time online or at the Box Office.
Additional screenings of "Far From Men": June 27 at City Kino and July 1 in Kino Münchner Freiheit. Far From Men will also kick off the holleschek+schlick Film Volk Fest party on June 26. See the festival program for the many screenings of Alexander Payne and Jean-Jaques Annaud's films.
---