Harding's Hark - The Inside Story: Total Bayern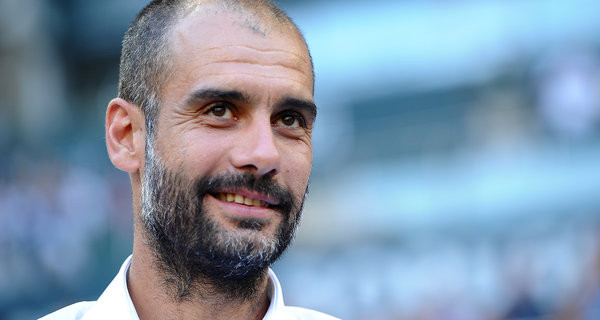 So far, Bayern's preseason has been subject to a great deal of analysis, but facing Bundesliga opposition during that time adds authenticity to musings over Guardiola, squad selection and tactical preference.
One thing has been made startling clear from Bayern's Telekom Cup win and that is how good Thiago Alcantara really is. Not, mind you, there was ever much doubt about the Spaniard's ability, but the fact he looks both in charge and comfortable in this Bayern team is frightening. He's already chesting in goals for goodness' sake… Although I cannot see him spending his entire career at Bayern, he can become a midfielder as rounded as Xavi whilst in Munich.
"Second guessing Pep" should be the name of the novel sports journalists have been contributing to since he was made manager of the treble-winners. Although his formations appear to have finally found a home (4-1-4-1), his selections continue to provoke debate.
One holding midfield appears (even that I say with hesitation) to be the choice of preference, and based on preseason form, Thiago has surely won that spot. The rest of the midfield remains as mystifying as ever though, particularly in light of both Mario Goetze and Bastian Schweinsteiger (does his return affect Thiago's positioning?) still being out with injuries. Toni Kroos has been as good as we all know he is in preseason but knowing Schweinsteiger is lurking must leave him as confused as we are.
Pierre Emile Hojbjerg is enjoying more first-team football (involved against Hamburg), but surely he cannot be considered above the likes of Luiz Gustavo and Kroos? The same could be said for Julian Green and Patrick Weihrauch. Both Mario Mandzukic and Thomas Mueller started up front in separate games over the weekend but will Pep really go with a striker? He's always favoured a fluid player to lead the line, which is why he might lean towards Mandzukic. Mueller's ability to seek-and-exploit footballing space probably gives him the edge.
With Neuer a guarantee in goal, the defence looked fairly straightforward as well but with Javi Martinez still resting up post Confederations Cup, preseason has given others the chance to prove themselves. Step forward Jerome Boateng. Lambasted as a wing back, doubted as a centre back, the German international finished last season strongly and has given every indication he thinks he should start. I still can't see past Dante and Javi Martinez but squad competition is what they asked for…
Ribery was tested in the sole attacking position earlier in preseason, but both that and all of Guardiola's variations are hinting at something he himself has already told us. "The formation isn't important." He wants everyone to be able to play everywhere (virtually) and testing players out in different positions is part of that process. Arjen Robben and Franck Ribery look like the starting wingers, particularly after their tantalising performance against Gladbach on Sunday, but they will be involved at left and right back just as much as they will be going forward.
Take Toni Kroos's goal in the Hamburg game. When the midfielder hits the edge of the box and unleashes his shot he is accompanied by six teammates bursting forward to give him an option. At times under Heynckes last year, Bayern had numbers forward but this counter-attacking swarm offers more variety.
These performances have left many, myself included, wondering how long Bayern can sustain this dominance for? Will they even lose a domestic game this season? This side look like they would score four on a "bad day". In fact, they don't look capable of having a bad day. Even Europe, the much-coveted and recently claimed beast, looks like something they can handle. This could be the best Bayern side since, and maybe even including, the heroes of the early 1970s.

Related Stories: