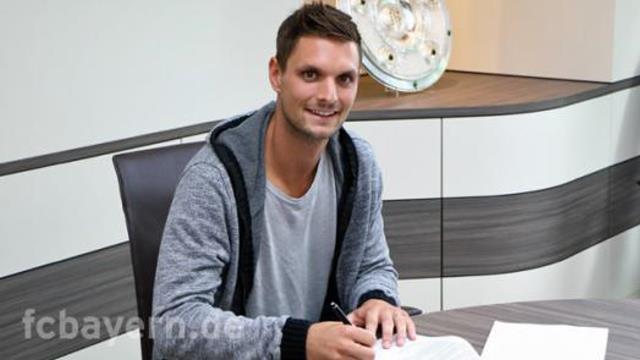 MUNICH -- (MunichNOW Sport) -- Goalkeeper Sven Ulreich has joined FC Bayern from VfB Stuttgart. The 26-year-old signed a three-year contract at the Säbener Strasse on Monday evening, keeping him at the Munich club until 30 June 2018.
He will take up his new role as a member of Pep Guardiola's squad on 1 July.

The player moves for an undisclosed fee. "We're very pleased with the signing of Sven Ulreich, an experienced Bundesliga goalkeeper," commented FC Bayern München AG deputy chairman Jan-Christian Dreesen.
Ulreich made 28 Bundesliga appearances for Stuttgart last term. "I was looking for a new challenge after many years with Stuttgart. FC Bayern is exactly the right place for me to be," said the Schorndorf-born player, "I'm really looking forward to the whole team and all the new things I'm set to experience here. I want to make a contribution to our success and will always be there when called upon."Ulreich joined VfB Stuttgart in 1998. He won the German U-19 championship with VfB in 2005 and made his Bundesliga debut in 2008.
All in all, he made 220 appearances for the Swabian. "Sven Ulreich is a good fit to FC Bayern both as a player and in terms of character. We're delighted he's chosen to join us," continued Dreesen.
Again at Marienplatz!
---