Axel Springer Print Sell-off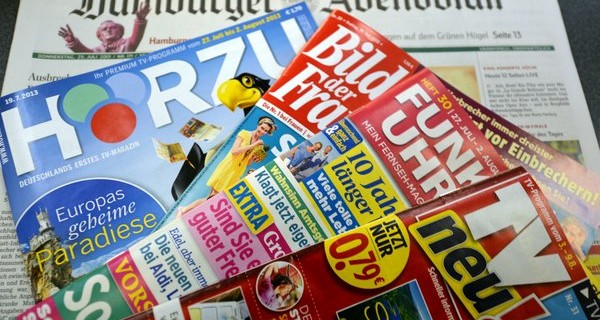 Anyone observing contemporary media is familiar with the deathwatch over print journalism. The recent announcement that Axel Springer Verlag was selling off some of its best known newspapers and magazines did little to ease the pressure on some in the industry. The reason provided by Springer executive Andreas Wiele was to give more attention to the company's digital media.
Bild, which is Germany's highest circulation newspaper, will continue to be published by the media giant; however, regional paper Hamburger Abendblatt (daily circulation roughly 200,000), as well as popular women's magazine Bild der Frau and television magazine Hörzu have been sold to Funke Mediengruppe.
The final price tag comes to €920 million and also includes other lesser-known titles in the print media portfolio. Speculation has been that the sale was made now, while the publications still retained their value.
In the first quarter of 2013, the company's CEO Mathias Döpfner announced that the turnover for the national newspapers ('Zeitungen national') had fallen 10% in contrast to the 20% rise of online turnover. The €276 million in online sales were a full two-thirds of the company's first quarter advertising sales, although it must be said that these numbers include real estate and employment sites owned by the media conglomerate.

Related Stories: