Joe Kaeser Designated New Siemens President and CEO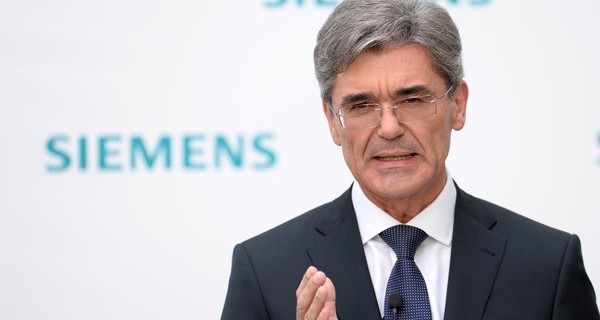 Joe Kaeser (56), Chief Financial Officer (CFO) of Siemens AG since 2006, has been designated the new President and CEO of Siemens AG, effective August 1, 2013. A new CFO will be appointed very shortly. The current CEO Peter Löscher will resign his position at the end of the day today and leave the Managing Board of Siemens AG by mutual consent. These changes were unanimously approved by the Supervisory Board of Siemens AG at its meeting today.
The Supervisory Board looks back on Peter Löscher's achievements as President and CEO of Siemens AG with great respect. Mr. Löscher took office on July 1, 2007. With great energy and commitment, he established a culture of integrity at Siemens that is today considered a model of its kind worldwide. Under his leadership, the company achieved a substantially higher level of performance and profitability, improved its position in the emerging countries and focused its portfolio.
Gerhard Cromme, Chairman of the Supervisory Board of Siemens AG, thanked Peter Löscher for his great commitment and many services in the management and representation of the company. Confronted first with the compliance crisis and then with the global financial and debt crisis, Löscher led the company successfully in very challenging times. "Peter Löscher restored Siemens' high reputation and helped it achieve a series of impressive successes. Under his leadership, Siemens experienced two of the most successful years in its history. Both on its own behalf and on that of all Siemens employees, the Supervisory Board would like to thank Mr. Löscher for his services to the company," said Gerhard Cromme.
Peter Löscher will continue to assist the company in the processing of open topics until September 30, 2013. He will also remain associated with Siemens AG and perform a number of duties – for example, chairing the Board of Trustees of the Siemens Stiftung – at the request and in the interest of the company. "It would be fatal for the future of Siemens and its employees if the successful course we've adopted in order to reorient the company, the clarification of past errors, the return to profitable growth and the establishment of a new company culture were called into question by a loss of mutual trust. The interests of individuals – including my own – must take second place to the well-being of Siemens as a whole," explained Peter Löscher.
Joe Kaeser will succeed Peter Löscher as President and CEO of Siemens. "Our company is certainly not in crisis, nor is it in need of major restructuring. However, we've been too preoccupied with ourselves lately and have lost some of our profit momentum vis-à-vis our competitors. My declared aim is to put Siemens back on an even keel and create a high-performance team. Because as a team we're hard to beat. By the fall, the Siemens Team will provide information on the further refinement of our company program and address the medium-term prospects and our vision for the company. You'll see: there'll also be a Siemens after 2014," said Joe Kaeser.
Related Stories: