Summertime Festivals in Munich Keep Rolling Along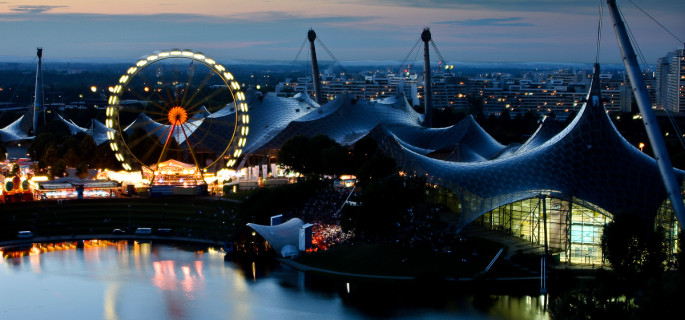 Another weeks long summer festival, the 'impark 13', begins tomorrow in Munich. It takes place in Olympia Park and runs until the 25th of August.
One of the highlights of the festival will be a pair of massive fireworks displays. They are scheduled for Thursday evenings (8th and 15th) at 10 pm. The quirky scheduling is so it doesn't conflict with the open air cinema.
The other highlight will be an opportunity for residents to try out their skills wakeboarding on the lake during the festival. It costs 15 euro. The German Wakeboarding Championships will also be held on the same lake. Practice runs are on the 10th with the competition on the 11th. Some wakeboarders will be participating in the fireworks displays, too.
The music stage that anchors the festival will be located on a raft in the small lake in the center of the park. The musical genres will run the gamut-from Rap to Electronica to lo-fi indie punk to Bavarian Calypso grunge.
There will be an 800m² sandy beach to lounge around on, opening daily at 9 am, as well as dinosaur audio animatronics to thrill children of all ages. The culinary choices are eclectic, from Bavarian to Vegetarian to Tex Mex.
 If the weather of the last couple of weeks continues into the month of August, the Olympia Park Sommerfest 'impark 13' promises to be a great place to enjoy for the whole family.
For more information visit their website here (in English). Another source of info is here (in German only).
Related Stories: