Munich, Salzburg unite to attract Chinese tourists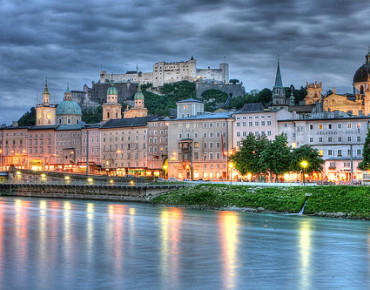 Munich joined hands with Salzburg to launch a road show in Shanghai on Friday as the German and Austrian cities united in their goal to get more people to visit Europe.
Munich Airport, Bavaria's international hub, last year witnessed about 160,000 Chinese travelers, 44 percent of whom were business people, according to Corinna Born, the airport's public relations manager.
"We want to tap the potential to attract more people from China to Austria and other parts of Europe via Munich," Born said.
She added that the airport has won approval from the Bavarian government to build a third runway.
The airport dealt with 38.4 million passengers in 2012, exceeding the previous year's figure by 600,000, or nearly 2 percent. But it handled only 400,000 takeoffs and landings last year, a decrease of 2.9 percent from the previous year.
It meant that airlines had to meet increased passenger demand by upgrading fleets with larger aircraft, the manager said.
With the third runway, the airport will be able to handle about 57 million travelers by 2020, including an increasing number of tourists from China, she said.
"The airport's expansion will also boost inward tourism," said Annette Kempf, sales manager for Asia for Munich Tourism.
German Rail has experienced a huge increase in demand among Chinese travelers, said Kempf.

Related Stories: