Punk Rock Legends Bad Religion Coming to Munich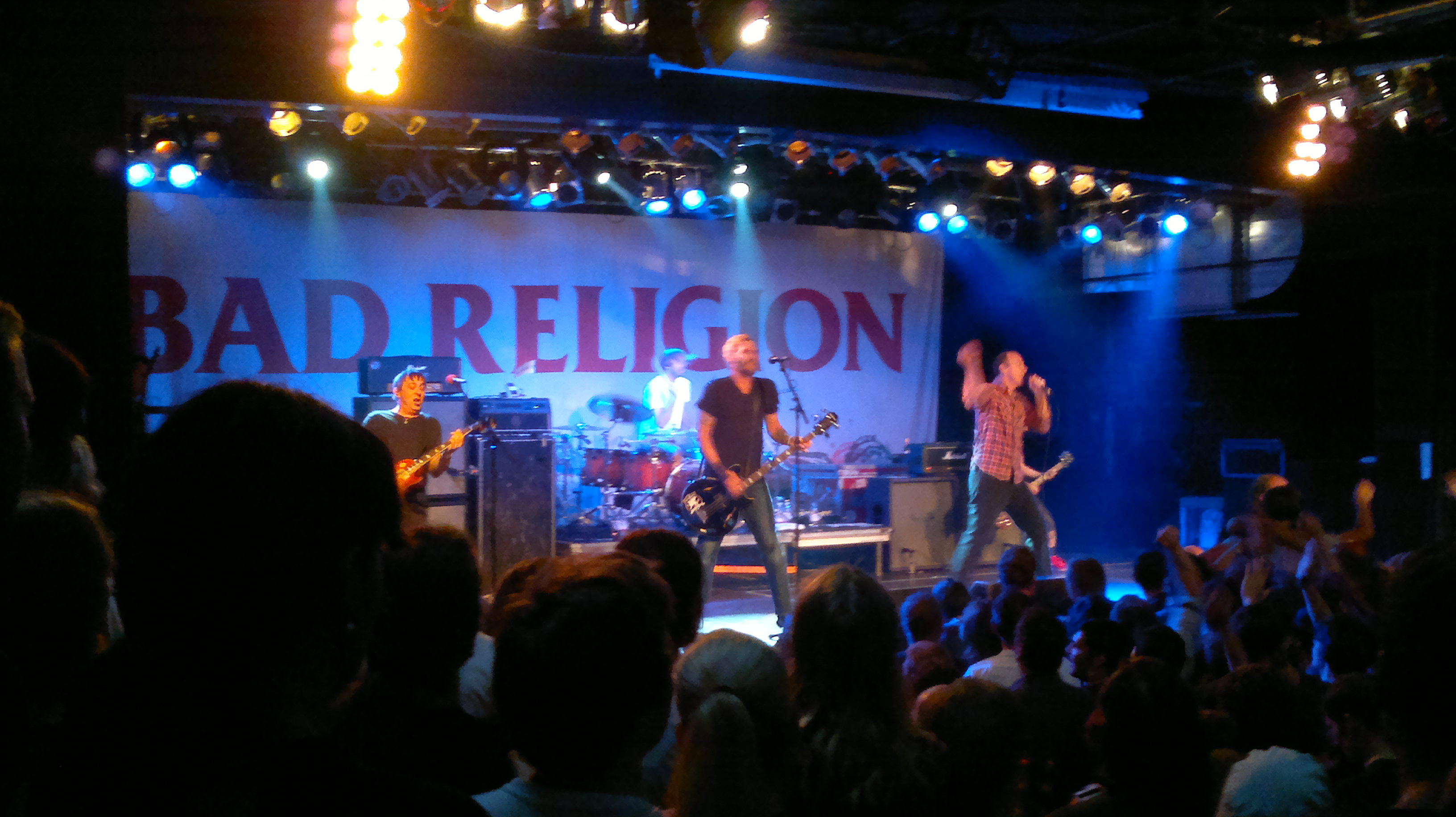 Bad Religion has been a cornerstone of the punk rock community for thirty-four years.  Through the years they have created one of the most successful independent record labels (Epitaph Records), gone to a major label for a number of years, and have returned to their roots.  Having sold over five million records, they are one of the top-selling punk bands of all time.  The band's lineup has changed many times over the years, but Bad Religion currently has three of the four original band members.
They come through the Munich area almost every year, and this year's show will take place at Theaterfabrik.  This tour is promoting their new album "True North," which was released last January on Epitaph - their 16th album. Rumors surrounding the band hint that this may be their last album.
The show takes place this coming Wednesday. For more info click here (in German only).
The last time Bad Religion was in town they played at the Backstage Werk and it quickly sold out.  The Theaterfabrik will likely sell out as well, so if you haven't bought a ticket yet, we recommend you purchase one immediately.
Related Stories: