This Week in Bavarian History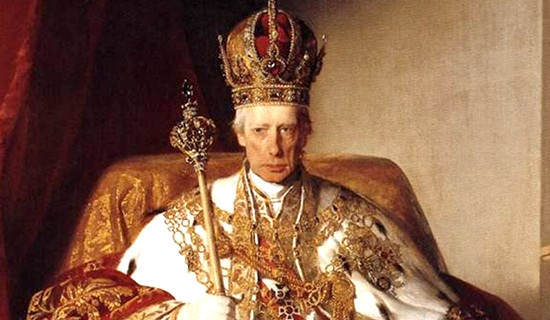 On August 6, 1806, the Holy Roman Empire of the German Nation ended with the resignation of Emperor Francis II. 
Despite ruling large parts of Europe and lasting over 1,000 years, the Holy Roman Empire remains a historical obscurity for many people. Even people living within its borders at the time disagreed on what, exactly, the Empire was, and what to call it.

Although started in 800 when Charlemagne was crowned emperor by the pope in Rome, it was, as the old joke goes, neither holy nor Roman nor an Empire. During the Middle Ages, the Free Imperial City of Nuremberg served as its center. From Munich, the Bavarian royal family tried several times to claim the title of emperor, but only one, the aptly named Ludwig the Bavarian, made it to the top. 
Despite these hindrances, it did play a central role in German history - from the Christianizing of the Saxons to the Empire's eventual destruction in the Napoleonic wars. The official dissolution of the Empire and their alliance with Napoleon finally made it possible for the Bavarian royal family at the time, the Wittelsbachs, to become kings of Bavaria. The Wittelsbachs were later able to retain their position by rejoining their old allies and fighting against the very man who had made them kings. The end of the Holy Roman Empire and a healthy dose of realpolitik had allowed Munich to become the capital of the Kingdom of Bavaria.

Related Stories: