Schweinsteiger Wins German Footballer of the Year 2013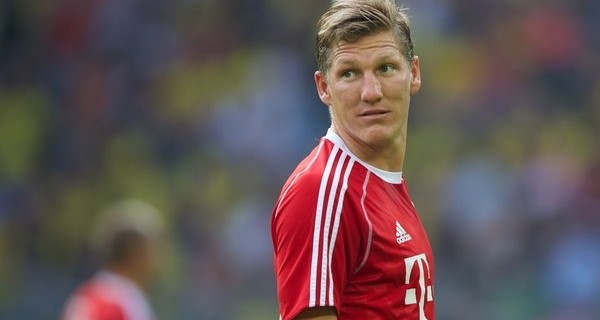 Bayern Munich's Bastian Schweinsteiger is Germany's 2013 Footballer of the Year. The midfielder narrowly beat teammates Franck Ribery and Thomas Mueller to the award.
It is the first time Schweinsteiger has been awarded the honour and his 92 votes (from 527) were just enough (Ribery 87, Mueller 85) to win the accolade. He is the 19th Bayern Munich player to be crowned domestic Footballer of the Year. The last Bayern winner was Arjen Robben in 2010.
After harnessing the pain of losing to Chelsea in the 2011/12 Champions League in Munich, Schweinsteiger was a key part of Bayern's European success in the 2012/13 season. In an interview with kicker, Schweinsteiger hailed the honour as "a trophy for the team." This is hardly surprising considering the treble that Bayern won last year, as well as the fact that nine of the top 15 players on the 2013 list were Bayern Munich players.
The award is voted for by the Association of German sports journalists and the sport magazine kicker. Bayern's former manager Jupp Heynckes won manager of the year, as Bayern dominated the awards.

Related Stories: