1860 Elect Mayrhofer as President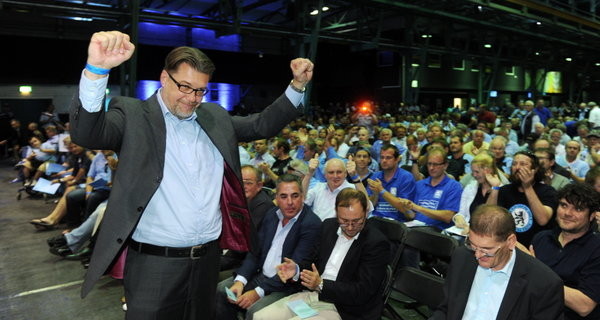 Gerhard Mayrhofer has been announced as the new president of TSV 1860 Munich after receiving only 39 objections from nearly 1,000 voters at the club's general assembly.
The 51-year-old is the successor to Green party politician Hep Monatzeder. According to local newspaper reports, Monatzeder's lack of support was more to do with his own policies than with the preferences of club investor Hasan Ismaik's.
Promotion to the top flight is Mayrhofer's number one goal and he believes it's a realistic aim for the season ahead. "The traditional club of TSV 1860 Munich has too long been in the second division… It's the number one goal and it needs all of us to make it happen," said Mayrhofer at the assembly on Sunday.
The newly elected president has even grander plans too. The long-term rent of the Allianz Arena is expected to be too expensive and so plans for the club to build their own, new stadium are in motion. A good relationship with Ismaik will help, particularly as Mayrhofer labelled this project "one directed at the involvement of investors and sponsors."
In the coming week, Ismaik and Mayrhofer are due to have a meeting, smooth out any issues and plan the future of the club. Changes at the top are needed at 1860 but both the manager and the sporting director will now be under added pressure to deliver results on the field.

Related Stories: