Knight Rider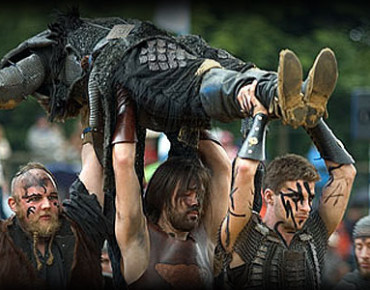 Germany is known as the land of 10,000 castles. Most of these castles had a lord, and to protect him there were knights. Many of them.
In today's world, the knights (in shining armor) of yesteryear lived a glorious life. Hollywood has aggrandized these protectors of the realm. The reality of their lives was much more grim.
To get an inkling of their difficult lives while sitting in a comfortable environment one should visit the "Kaltenberger Ritterturnier (Kaltenberg Knight Tournament) this summer. It is the largest Medieval Tournament in all of Europe, and by default, the world. It runs on three consecutive weekends in July,  the 12th-14th, the 19th-21st, and the 26th-28th.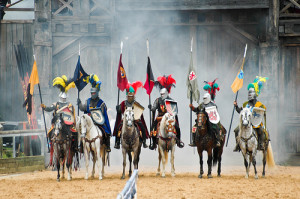 Complete with jousting, woodworking stands and other examples of the period, the Kaltenberger Ritterturnier is a great place for the whole family to visit. A mere 40 or so kilometers from Munich, it makes for an ideal day trip. You can get more info directly from its English language website here. 

Related Stories: