Bavarians Vote in Municipal Polls - Runoff Expected In Munich Mayoral Race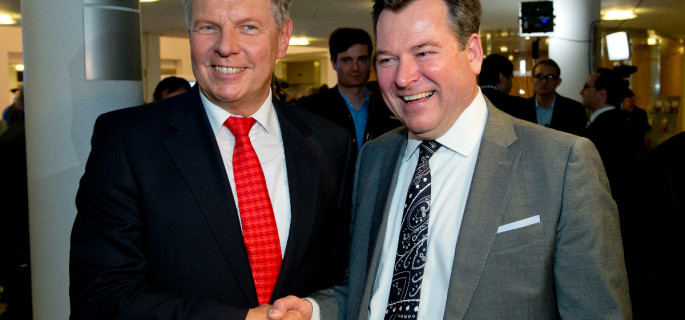 Munich (munichNOW News / dpa) - Voters went to the polls in the southern German state of Bavaria Sunday in municipal elections that were seen as a test of the popularity of both the conservative CSU and the Social Democrats (SPD).
The Christian Social Union (CSU) is the Bavaria-based associate party of German Chancellor Angela Merkel's Christian Democrats (CDU).
While the CSU is in charge of most smaller towns, the SPD has the majority in most larger cities in Bavaria, including the regional capital Munich.
Longstanding Munich mayor Christian Ude, 66, is not standing for re-election for age reasons. The centre-left SPD has sent Dieter Reiter into the mayoral race.
The CSU hopes to replace Ude with a conservative candidate, Josef Schmid.
According to exit polls, a run-off vote between the two is expected on March 30 after Reiter polled a projected 42 per cent and Schmid 35.5 per cent. The Green party candidate, Sabine Nallinger got a projected 15.5 per cent share of the vote.
In Nuremberg, incumbent Mayor Ulrich Maly of the SPD, looked set for re-election with a two-thirds majority, according to exit polls.
The vote for mayors and municipal representatives comes as Europe's political parties are gearing up for the May 25 European elections.
Related Stories: