MUNICH (MunichNOW News) -- Munich holds its traditional Christmas Market from November 27th to December 24th 2015 on Marienplatz (St. Mary's Square) in the center of Munich. A huge Christmas tree covered in lights towers over the many stands all aglow with pre-Christmas magic. Advent music is performed live every evening at 5.30 p.m. from the balcony of the Town Hall.
In Neuhauser Strasse, only a few steps from Marienplatz square, you will find what probably is Germany's largest manger market. The authentic nativity scenes at this market are complete with lanterns for the mangers, fodder for the ox and donkey and gifts from the three Magi.
If you are after a little more of a party atmosphere then Wintertollwood is the place for you. The Theresienwiese comes alive in December with lively concerts, beautifully quirky crafts and plenty of ethnic foods from November 24th to December 31st.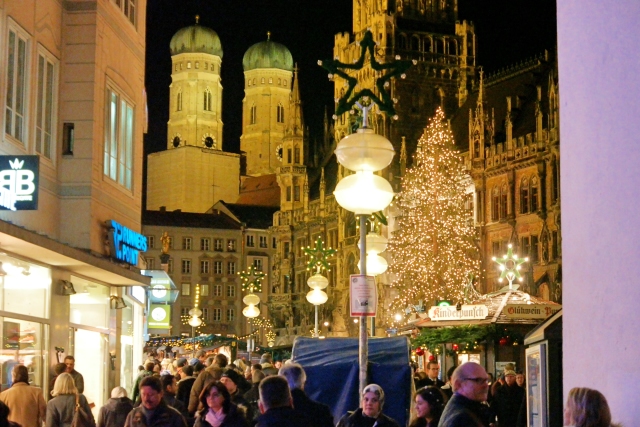 Learn all about "Kletznbrot" (a type of bread with nuts, fruit and honey) and "Fatschnkindl" (a pastry shaped like the baby Jesus in the manger): Free cultural and historical tour of the Christmas Market on the first Sunday of Advent from 4:30 p.m. – 6:00 p.m., by certified tour guides of the City of Munich. Meeting place: Christmas tree at Marienplatz square.
Cultural historical and culinary guided tours for groups can be booked by telephone +49 (0) 89 233 30 234.
Christmas Tram: Advent tram rides offered by the Munich Transport and Tariff Association (MVV) through the city center with hot spiced wine, gingerbread and lots of surprises from Nov 28 – Dec 23, 2015.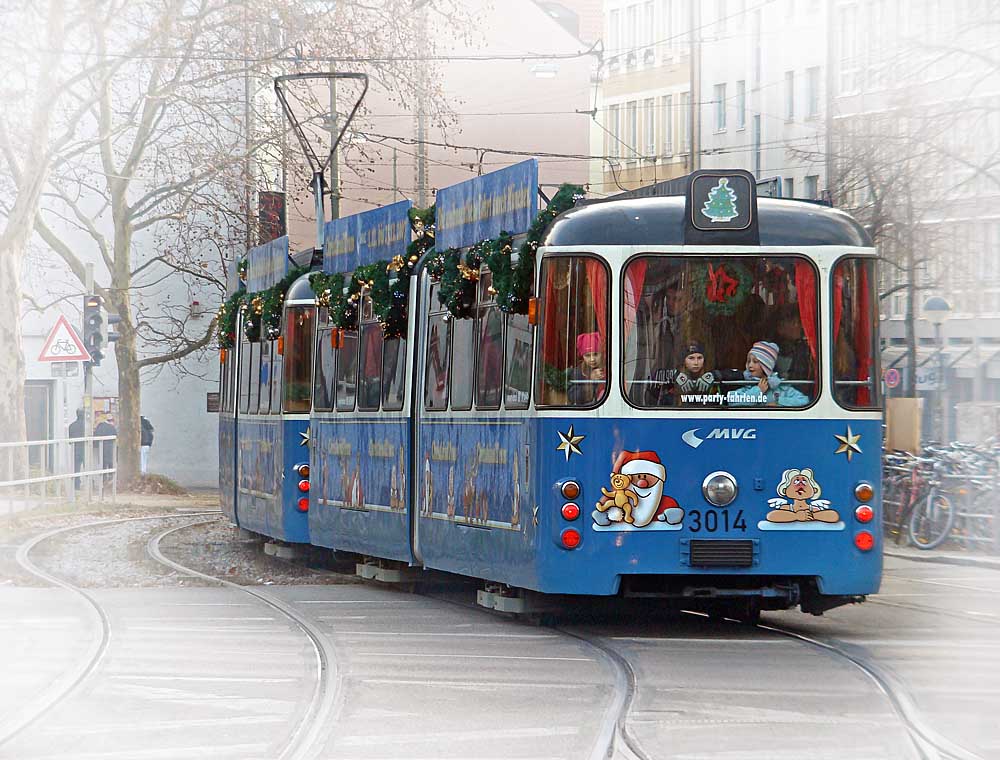 www.mvg-mobil.de
More information: www.muenchen.de/rathaus/home_en/Tourist-Office/Events/Christmas
Opening Hours:
Monday-Saturday 10:00 a.m. – 8:30 p.m.
Sunday 10:00 a.m. – 7:30 p.m.
December 24 (only) 9:00 a.m. – 2:00 p.m.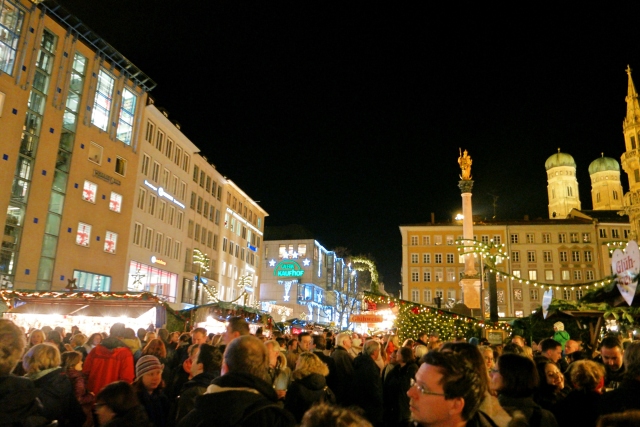 ---