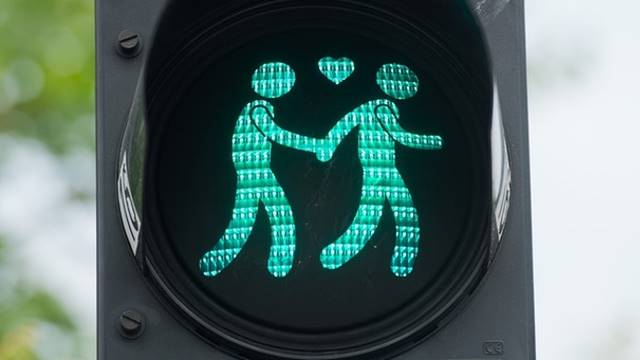 MUNICH -- (MunichNOW Life) -- "Munich traffic lights are tolerant" - with this motto in mind the city of Munich is upgrading some of the traffic lights Gärtnerplatz district. The conventional Ampelmännchen (traffic light man) are being replaced by traffic light couples.
The new icons show both homo and heterosexual couples. The traffic lights are "transitioning", as we like to say these days, just in time for the celebrations of the city's gay and lesbian scene on Christopher Street Day next week.
The city is starting with the traffic lights at the intersection of Blumen and Pestalozzi Straße. Coming next will be the lights on Muller and Reichenbachstraße near the the Viktualienmarkt. The Christopher Street Day parade on 11 July will pass through this part of the city so the traffic light changes will be reflection the nature of the area.
"They transport in a humorous way, the issue of equality of lifestyles in the mainstream of society."
Councillor Lydia Dietrich (Green / Pink List)
The idea came from the Austrian capitol city of Vienna. There are similar pairs seen since mid-May at many traffic lights, partially as a result of the Euro Vision Song Contest. The city fathers decided that the new traffic light symbols should remain after the contest was finished.

It remains to be seen how many lights will be converted here in Munich and whether or not the conversions will be permanent,
The article originally appeared in German here
BLOG COMMENTS POWERED BY DISQUS
---