MUNICH -(MunichNOW Sports)- Though we would never support, condone or aid an independent Bavarian movement (though the idea of a king and queen would be rad), we thought now at the half way point might be a good time to see how many medals Bavaria would have if it competed as an independent country.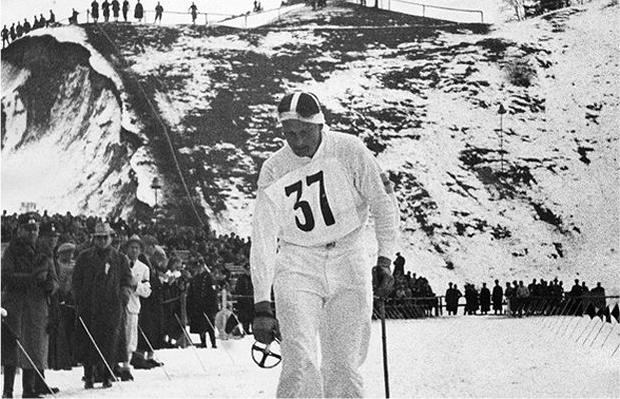 Germany has been killing it at the Olympic Games in Pyeongchang. There have been medals in the usual disciplines, those almost never seen on American TV like the biathlon, cross country skiing, luge and something called the Nordic combined, which exists we are told by our crackpot researchers.
There have been a few surprises too. Germany won the pairs figure skating with a German-passport-carrying Ukrainian, who can flat out skate better than most of us can walk, and a Frenchman whose biggest task is to throw the Ukrainian as high and far as he can and make sure he does all of the other things in the program without being noticed. Also, a German won a snowboarding competition, which is usually dominated by the Americans.
This would be the halfway Closing Ceremonies Parade. Bavaria would have at this point: 8 individual or team golds, a silver and a bronze.
Announcer: "And here they come now. The Bavarian Winter Olympic Team, the beautiful white and blue flag carried by a woman, and rightfully so, their dominance in the endurance events a testament to their strength and fortitude."
Color Commentary: "Wait! Look! It looks like the Bavarian flag is being carried by two women, a statement on the importance of the team or club or group over the individual, a typical and honorable trait found in the Bavarians."
Announcer: "Yes, no competition between teammates and the flag is being carried by Laura Dahlmeier and Natalie Geissenberger, two of the most decorated Bavarian Olympians of the last decade. Dahlmeier from Garmisch-Partenkirchen and Munich's own Geissenberger got the Bavarian ball rolling with their dominance in the early events, perhaps allowing some of the other Bavarian athletes a chance to relax and let their performances flow."
Color Commentator: "Flowing performances are not usually something found amongst the Bavarians, but yes, those early medals may have given the squad a collective sporting soma."
Announcer: "We would be remiss, however, if we failed to mention the early gold last Saturday, in the event of ski jumping, the Normal Hill Individual, won by the mighty mite Andreas Wellinger, from Traunstein.
His performance and execution were sublime and his exuberance on the podium helped remind many of us exactly what it is the whole Olympic Games are about."
Color Commentary: "Back to the ladies, Dahlmeier, with two golds and a bronze this Games in the biathlon, has been an absolute beast, and Geissenberger with her two golds in the individual and team luge, to go with another gold from Sochi and a bronze from Vancouver has been a consistent champion for many years."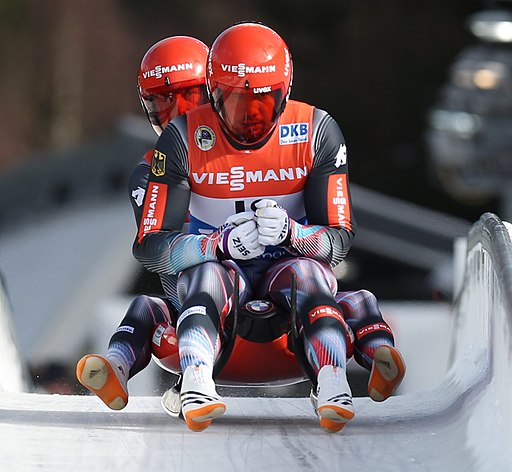 Announcer: "There's Tobias Arlt, from Berchtesgaden, has repeated in 2018 what he won in 2014, a double gold in the luge doubles and the team relay."
Color Commentator: "Most people would not recognize Tobias on the street, unless he wore his combined four gold medals."
Announcer: "And there are the final two, silver-medalist in ski jumping Katharina Althaus, and the now certain-to-be-soon-naturalized Bruno Massot! What a skate he had the other night! It had been 66 years since Germany won a pair figure skating gold, and though it took two persons not born in Germany to pull off the trick, Massot lives in Oberstdorf and he will be recognized on most streets in Germany for a long, long, time!"
Color Commentator: "Massot lives in Obertsdorf and so does Althaus. He's French and well, any chance he's rendezvousing with Kathi near the ski jump?"
Announcer: "C'est la vie. And here comes Belorussia…"
Related articles