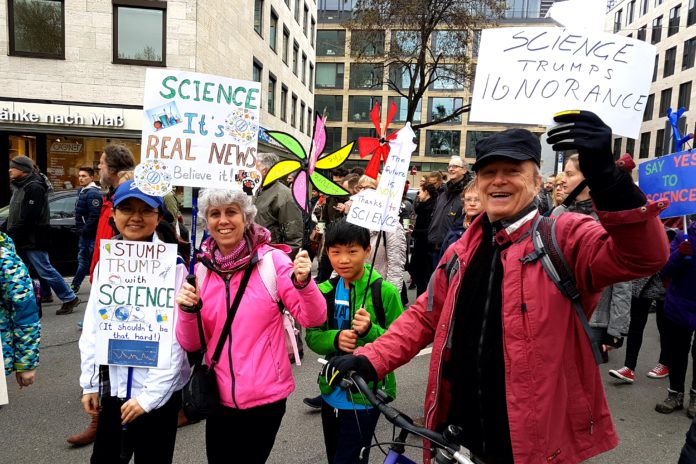 Munich (MunichNOW News) — The morning broke cool and gray for an April 22nd morning, but for the more than 4000 marchers that showed up to participate in the Munich March for Science, it was as if the sun were out and it was a spectacular spring day!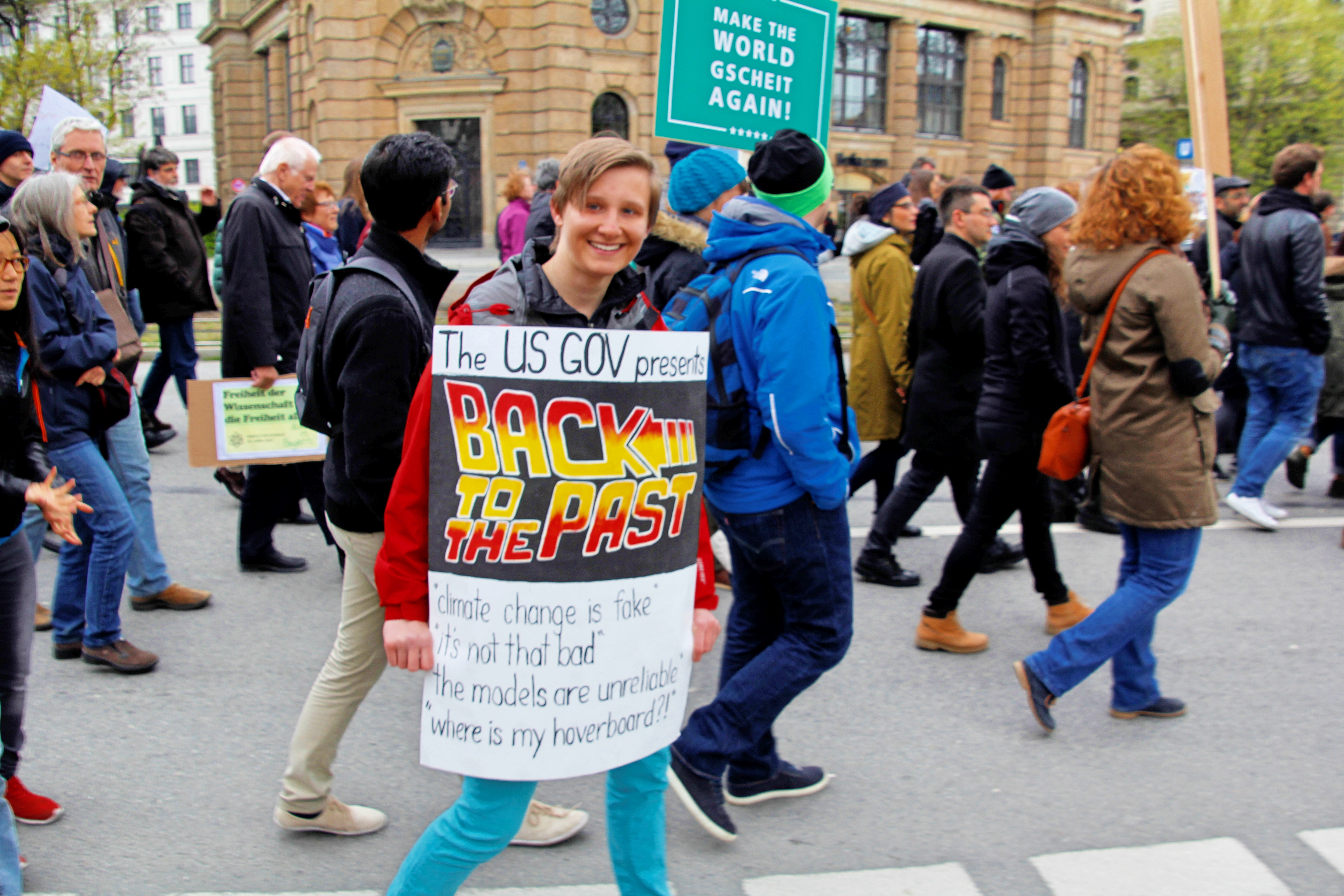 The crowd gathered early at Stachus in the city center, and after short speeches and a bit of music, the large sign-filled crowd made its way out of the crowded square for a two hour plus march through the streets of Munich.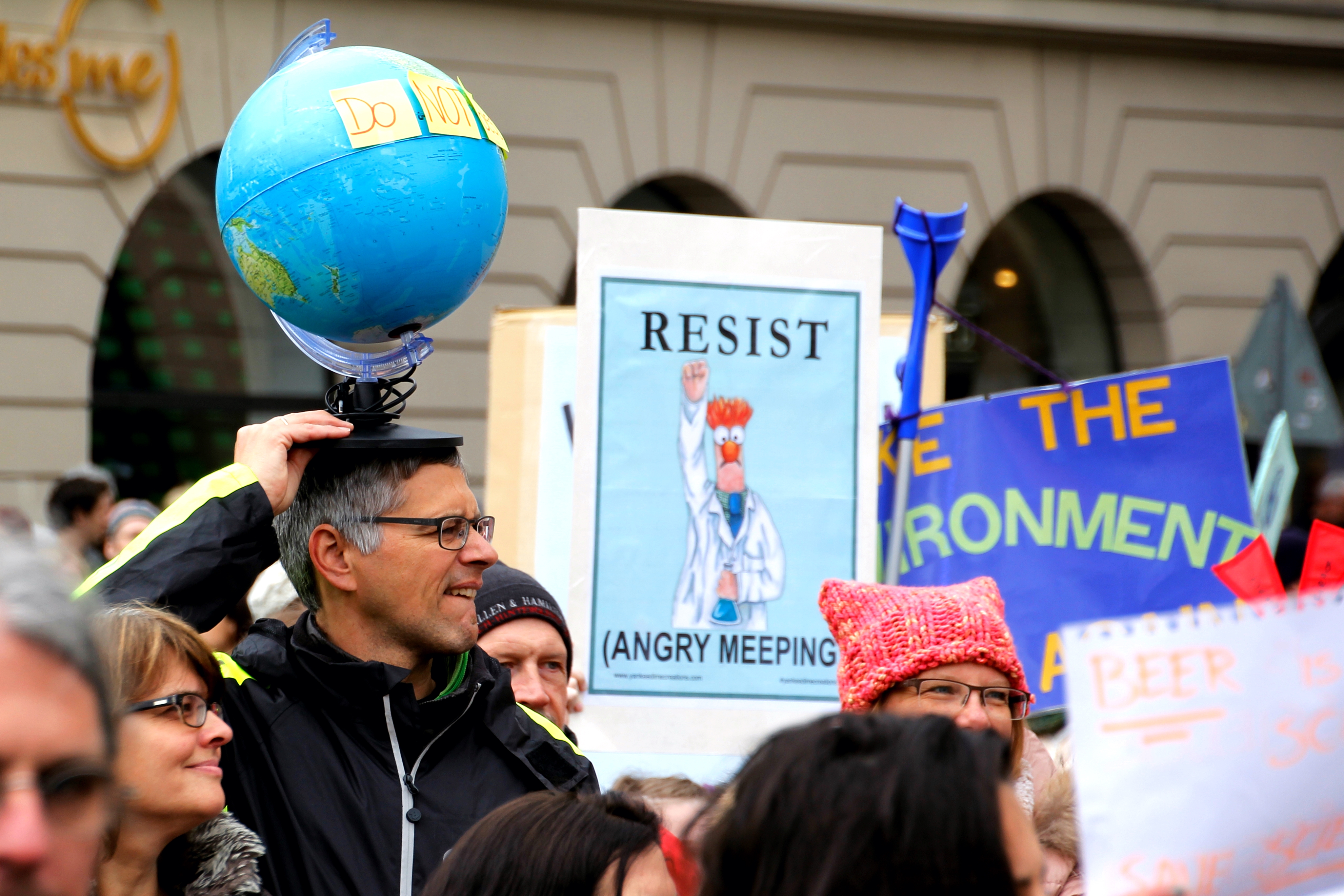 The sound of drums, whistles, and tambourines accompanied the marchers, many with witty signs, and many with small children. Even with the drums, the crowd was noticeably more serious than the rather raucous Women's March here in Munich last January!

Signs | Faces | KidsMunich March for Science 2017

Posted by Munich NOW on Saturday, April 22, 2017