The Twelve Days of Christmas, Bavarian-style (10)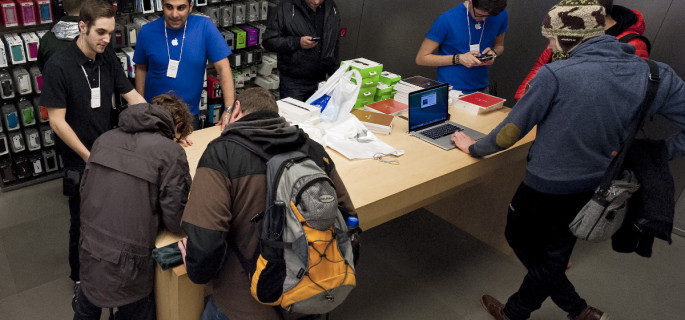 On the tenth day of Christmas my Bavarian friend gave to me: ten temper tantrums.
Christmas is a time of joy, thankfulness, and a celebration for many Christians of the recognized day of Jesus' birth. In keeping with this theme I thought it'd be better to save the final three days of our 12 days of Christmas, Bavarian-style, until after the fact.
When I was a much younger man, many hardened veterans of drinking taught me a couple of rules to live by when it comes to the imbibing of alcoholic beverages on specific days which are known specifically and universally for the partaking of drink. These are namely St. Patrick's Day, Cinco de Mayo and New's Year Eve. The rule was NEVER GO TO A BAR on these days because every sloppy, unruly, amateur drinker will only get between you and your bartender, hindering you in your ability to get 'liquored up' and celebrate correctly. The same can be said for shopping on the 23rd of December.
Now I know that in no way have the Bavarians cornered the market on being impolite on this day as they try and pick up a few last-minute gifts. But they do seem to have a specific way in handling the stress and chaos of this day. It seems as if it is the one day that their €1,200 eyeglass rims do little to expedite their process. Voices carry, faces redden, and near swear words like 'Sheisser', 'Schwein', and even the dreaded 'Dumbkopf' can be heard.
It gives me pure schadenfreude to watch them as their neck gaskets reach near explosion.
If you are the type who is used to getting his way, then please finish your shopping in November. If you enjoy the hustle and bustle, and the thought of going home with little in the way of material things suits you, let's meet for a mulled wine. I can usually be found at a Glühwein stand near any Galeria Kaufhof - the viewing there seems to be the most consistent.
Related Stories: