German Consumer Confidence Rises to Six-year High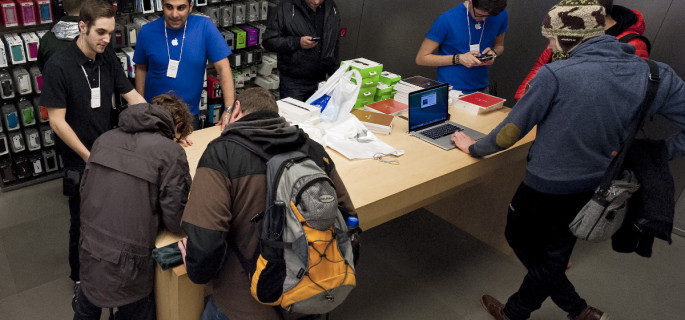 Munich (dpa) - Consumer confidence in Germany has risen to a six-year high as shoppers in Europe's biggest economy take comfort from their rising incomes and low inflation, the GfK market surveys company said Friday.
GfK's forward-looking monthly confidence index for January rose 0.2 points to 7.4, the Nuremberg-based company said.
The rise buoyed overall European Union consumer confidence, data from EU statisticians showed.
The eurozone consumer confidence indicator for December edged up by 1.8 points to -13.6, said the EU. The provisional indicator for all 28 EU members rose to -11.1, the level where it was in early 2011.
Analysts for Capital Economics in Brussels said the EU data appeared to indicated a mixed picture. "Over recent months, confidence has risen in Germany, but fallen elsewhere. So today's data may be a sign that the consumer recovery continues to be uneven," they said.
GfK said German consumers were encouraged by falling unemployment rates and rising incomes, noting, "The consumer climate is therefore off to a good start in the new year as this is its highest level since August 2007."
The data matches other economic measures which suggest Germany is back on the growth path after faltering at mid-year. The troubles of France, Italy and other eurozone neighbours have had only a limited effect on Germany by crimping its eurozone-bound exports.
"The emerging stabilization of economies in a series of eurozone countries is also likely to boost export prospects again and stimulate the willingness of companies to invest," GfK noted.
"In addition, extremely low interest rates are bolstering domestic demand as they make saving less attractive to investors and also encourage credit financing for purchases," the pollster added.
Rolf Buerkl, a GfK expert, warned that interest rates "are in free fall."
By Jean-Baptiste Piggin
Related Stories: