US Temporarily Closes Embassies in 19 Countries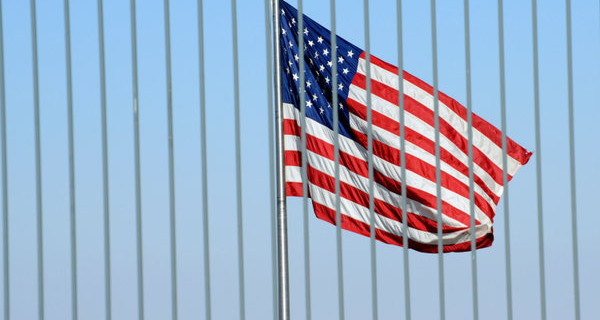 The US has announced that many of the embassies that it closed over fears of a terror attack will remain shut for the coming week. Some European countries have also temporarily closed their diplomatic missions in Yemen.
A statement released by US State Department spokesperson Jen Psaki on Sunday said embassies in 19 countries in the Muslim world would remain closed through August 10.
Among the US diplomatic missions to remain closed this week are those in Yemen (pictured above), Egypt, Jordan, Libya, Saudi Arabia, and Kuwait.
A few of the almost two dozen US embassies or consulates that had remained closed on Sunday were to reopen on Monday, including the ones in Kabul and Baghdad.
'Chatter' sparks fears
They had been closed in response to what officials described as "chatter" about plans by the al Qaeda terror network to carry out attacks against American targets in the foreseeable future."Chatter means conversation among terrorists about the planning that's going on - very reminiscent of what we saw pre-9/11," the chairman of the Senate Intelligence Committee, Republican Senator Saxby Chambliss told US broadcaster NBC.
"This is the most serious threat that I've seen in the last several years," he added.
That same threat caused the State Department on Friday to issue a global travel warning, in which it urged Americans to take extra precautions when traveling overseas. In the alert, which is valid through August 31, the State Department cited potential threats involving public transportation systems or tourist attractions.
No new threat

Psaki's statement on Sunday, though, noted that "this is not an indication of a new threat stream," but due to "an abundance of caution."
Germany, Britain and France also kept their diplomatic missions closed in Yemen on Sunday. A spokesman for the German Foreign Office told the DPA news agency that the embassy in Sana'a would remain closed on Monday.
The embassy closures come at a time when the mass surveillance of internet activity and telecommunications by US and other intelligence services is coming under increased scrutiny, following the revelations of former National Security Agency subcontractor Edward Snowden. He has been granted temporary asylum by Russia as he seeks to avoid being arrested and put on trial by US authorities for revealing secret documents.
- from the Deutsche Welle

Related Stories: