1860 Fan Fest Day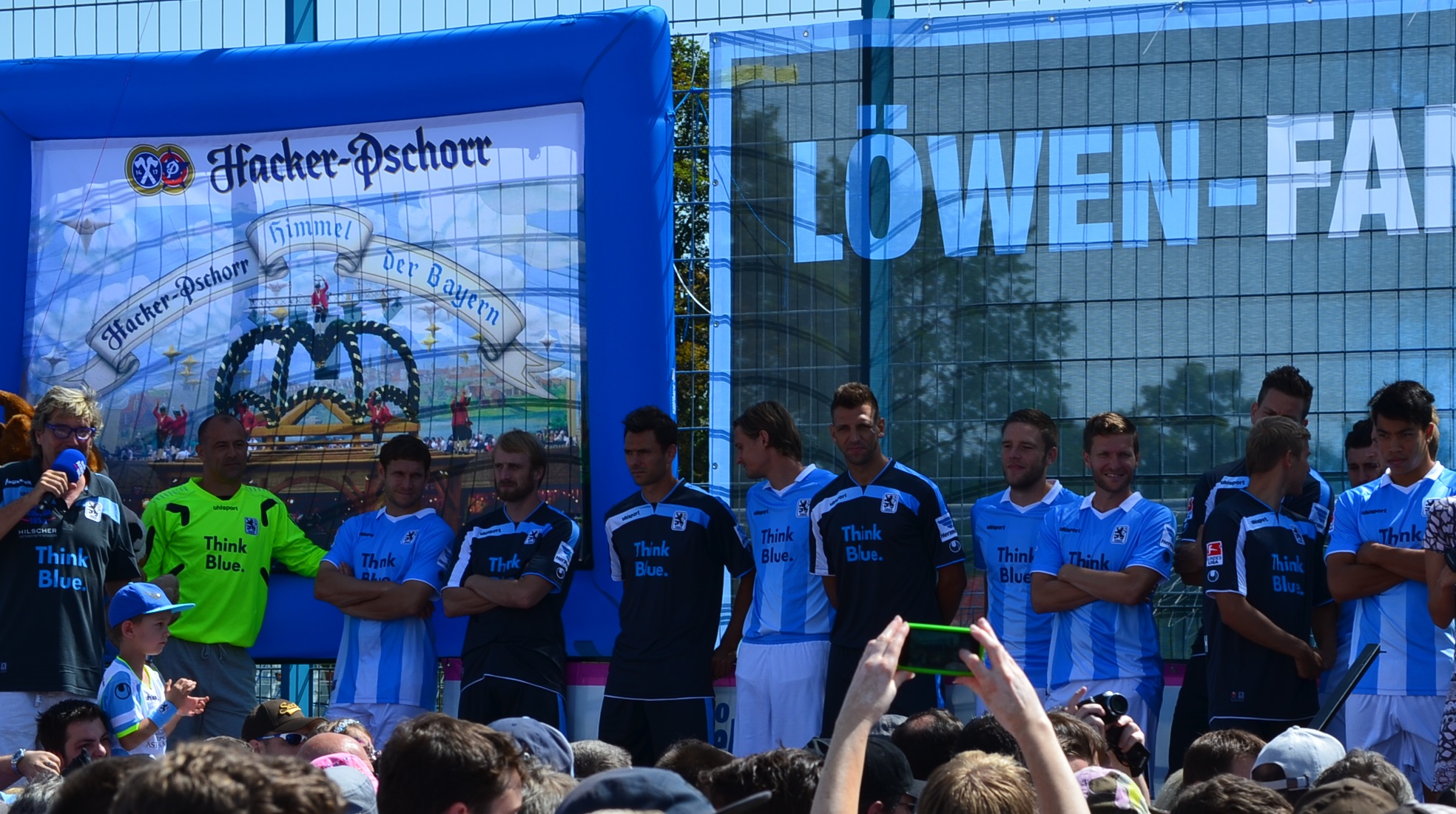 The new 2. Bundesliga season got underway over a fortnight ago and just like every season, TSV Munich 1860 have that great weight of expectation on their shoulders. After an opening day defeat away to St. Pauli, The Lions won their first home game (against FSV Frankfurt), and on Friday squeezed past third division 1. FC Heidenheim on penalties.  It's a good start to the season so far but there is a long way to go.  "If we beat Dusseldorf on Friday then yes, it's a good start," said the club's sporting director, Florian Hinterberger.
Promotion back to the 1st Bundesliga is the objective but for once perhaps the pressure is greater on other big clubs in the league rather than 1860 this season. Greuther Fuerth, Kaiserslautern, Dusseldorf and Köln are all expected to be battling it out at the top of the table for the two automatic promotion spots and that might leave Sechzig a chance to sneak in under the radar.
On Sunday the club invited fans to their Grünwalderstrasse training ground for a "Fanfest", which also coincided with the 32nd birthday of former captain Benny Lauth. Radio Arabella set up a stage to present a mix of familiar faces and some recent, new additions. Defender Markus Schwabl, midfield duo Daniel Adlung and Yannick Stark and striker Stephan Hain have all been drafted in to improve the depth of the squad.
They join a team with a good blend of experience and youth; the nucleus of the side consisting of Gabor Kiraly, Gui Vallori, Daniel Bierofka and Benny Lauth. Youngsters like Stefan Wannenwetsch, Andreas Geipl and Korbinian Vollmann have all been promoted after having shown manager Alexander Schmidt that they have a great deal of potential.
1860 travel to Dusseldorf on Friday, August 9th where they will be welcomed by highly fancied Fortuna Dusseldorf, a side who were mixing it in the top flight last season. Dusseldorf are coached by former Fuerth manager Mike Bueskens and boast a 32-man squad with 17 different nationalities. A good performance at the Espirit Arena is vital if 'Die Löwen' are to grow in confidence and build momentum that will keep them at the lofty end of the table.

Related Stories: