Russia Flexes While America Sulks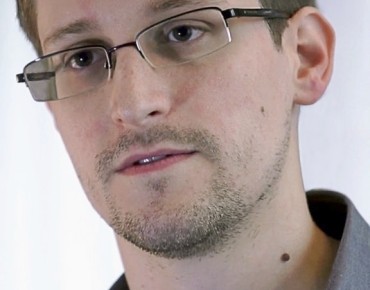 Weltanschauung and Zeitgeist  
Commentary by Michael V. Owens
In an episode which has increasingly appeared to be a chapter from the Cold War playbook, Russia announced yesterday that it had given Edward Snowden a one year visa to live in Russia. The visa also included the opportunity to find work in Russia. In response to this, the political leaders of the USA have expressed dismay.
Snowden, the former employee of America's National Security Agency (NSA), has been holed up in the transit zone of Moscow's Sheremetyevo Airport for the past five weeks, searching for a country that would grant him asylum. Though some developing countries in South America offered Mr Snowden the chance to relocate, Russia's allowing Mr Snowden to remain there for a year, affords him a much higher profile.
Mr Snowden recently leaked many documents to different news organizations describing with detail the heretofore unknown clandestine operations of the NSA. Germany's leader, Chancellor Angela Merkel, has also expressed surprise at the extent and efficiency of NSA's spying. Her largest opposition believes that Ms Merkel has known all along.
America has, over the last few weeks, tried nearly every method at its disposal to get Mr Snowden back on American soil. They have constantly ratcheted up the pressure on Russia, and other countries thinking of entertaining the thought of harboring him. The top attorney in America, Eric Holder, even wrote a letter to Russia promising that Mr Snowden would not be put to death. Also, earlier in June, a plane from one of the South American countries that had promised Mr Snowden asylum, was detained in Vienna, after flyover rights for much of the EU were (illegally) rescinded for the plane. Recently, the US has threatened to cancel Obama's visit with Putin in September, and some in Congress have even threatened to boycott the Winter Olympics in 2014, due to take place in Sochi, Russia.
All of this has made the leader of Russia, Vladimir Putin, appear to be a champion of human rights, much to the chagrin of the free world.
Demonstrations and public opinion in the world against the NSA have been building slowly, especially here in Germany. The leaders of the demonstrations here in Munich have told munichNOW that once the new school year begins in September, the demonstrations will be even larger. They expected much more information to come out presenting Ms Merkel a more difficult election ahead of her than what she had been expecting a few months ago.

Related Stories: