Baldham Nabs a Pair of Wins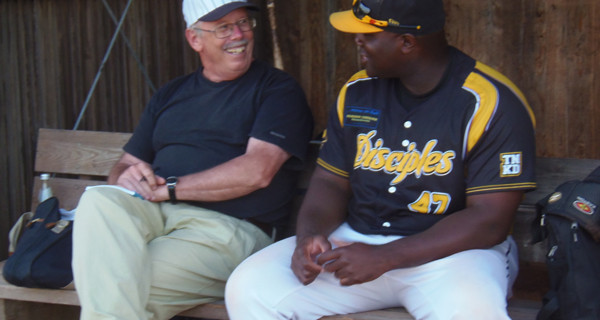 The Baldham Boars commandingly won a pair of games over the weekend against the visiting Heidenheim Heideköpfe to firm up their hold of mid-table in the 2. Bundesliga-South. Local rivals Haar Disciples 2 could only manage a split against Karlsruhe.Baldham, returning to the 2nd division this season after a four-years absence, clobbered Heidenheim 19-0 and 14-4 to improve their record to six wins and seven losses (6-7). That is good enough, at the moment, for fourth place in the 7-team league.Meanwhile the Haar Disciples 2nd team, also playing at home, only managed a split against the Karlsruhe Cougars, losing the first game 5-3 before winning the second 10-7. It was a result that helped neither club, keeping them both at the bottom of the table. Haar is in 6th spot with a 4-13 record and Karlsruhe in 7th with a 4-14 season.
Haar's one game in hand is a rain-cancelled contest against Baldham that will be made up at a later date. Two wins against Karlsruhe would have been a big help in Haar's struggle to avoid relegation.Haar's first team in the 1. Bundesliga-South had the weekend off, but their ballfield will be a good place to be this coming Saturday (July 20th), when defending German champions Regensburg Legionaires come to town for a pair of games. The fixture was originally meant to have been played back on the opening day (April 20)  of the season but was postponed by wet weather. This weekend, it could be crucial in determining the post-season playoff spots.
Regensburg are currently in 2nd place in the 1. Bundesliga-South, with a 13-5 record. Haar are 4th at 12-6. A pair of wins by Haar under first-year coach Keith Maxwell would lift the Disciples into at least 3rd place, depending on how Heidenheim's 1st team (14-6) do.
Meanwhile in the third-division Regionalliga-Southeast, the Munich Caribes continued their quest for the league title, sweeping the Stuttgart Reds asides with scores of 19-0 and 9-2. The wins boosted Munich's league-leaders record to 18-3, an impressive lead on second-placed Ellwangen Elks (13-9).
Local Munich-area rivals Gauting Indians lost a pair away at the Füssen Royal Bavarians, by scores of 11-1 and 9-8 to all but destroy Gauting's hopes of clinching the league title. Gauting's record is now 9-9, leaving them in fourth place behind Munich, Ellwangen and Füssen.
The Caribes now have to be patient before they can try to wrap up the title, as their next  game comes on August 3rd on home field in the Olympiapark. Their opponent will be Gauting.
Related Stories: