M-net sport festival not to be missed!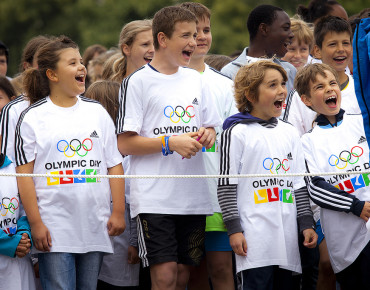 In 10 days time (Sunday, July 7th), one of Munich's lesser known sporting festivals will open for its fourth edition. Königsplatz will host the M-net Münchener Sportfestival (11:00-20:00) on a day with over 70 sporting events for those interested in doing more than that mid-week leg stretch.
"Take part and discover your sport" does a good job of capturing the essence of the event. Watch on or join in the plethora of activities available. The usual suspects (football, boxing and athletics) shouldn't lull you into believing this is just another sporting festival. Zumba, freestyle Frisbee and poledance (don't ask) managed to entertain over 35,000 visitors last year. Not to forget the highlights of the BayWa Speed Cup (speed climbing at its best) and the Slackline World Cup (tight rope walking with tricks).
The best part of all of this is that entry is free. From teenage speed climbing in the morning to the World Cup events in the afternoon, there's no shortage of things to do. Slacklining has caught the eye and the head-to-head competition is sure to provide both laughter and applause.
The main arena will boast skateboarders, BMX riders and inline boarders, with the option to join in if you feel so inclined. The M-net outdoor triathlon (archery, mountain-bike parkour and wall climbing) offers a more competitive option, and a certificate upon completion. The healthy, culinary stores doted around will appease any grumbling stomachs on what should be, weather permitting, a thoroughly enjoyable afternoon.
More information can be found on the event website (German).
http://www.muenchner-sportfestival.de/

Related Stories: