FC Bayern Readies for Champions League Final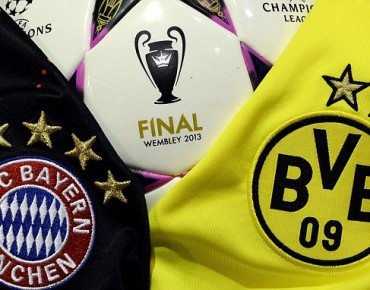 Story courtesy fcbyayern.de
The 2012/13 Bundesliga season is already history – and it will always be inextricably linked with Bayern. FCB have also laid down markers in this term's Champions League, but when the Reds take on Dortmund at Wembley on Saturday, it is for real with the biggest prize in European football at stake. The fans, the whole club and of course the players can hardly wait.
"It's the big one on Saturday," Jerome Boateng exclusively told fcbayern.de, "we're all totally looking forward to the match. We have to be up for it at just the right time." The centre back previewed the game, cast his mind back over a Bundesliga season of the superlatives, and also spoke about injured team mate Holger Badstuber.
Interview: Jerome Boateng
fcbayern.de: Jerome, before we turn to all the positives, let's deal with some much less welcome news: Holger Badstuber has sustained another torn cruciate. Have you spoken to him at all?
Jerome Boateng: Yes. Naturally, he's not in great shape. It's horrible for him, and a real shock for us too. But Holger is already looking to the future, he's strong. All we can do is wish him the very best, and hope he's back with us as soon as possible.
You were guests of Jupp Heynckes on Saturday evening, where you met his wife and his German Shepherd Cando. What was it like?
It was wonderful, although Cando is really huge, so a few of the lads showed him enormous respect. I'm not going to name names (laughs). Basti Schweinsteiger got on best with him, he's our resident canine lover.
All in all, it was a very special day for Jupp Heynckes. What impression did you have of him at his final match in the Bundesliga, and then in the evening?
He was very emotional, but that's totally normal after such a long and fantastic career. We're all delighted he had such a wonderful farewell in Gladbach. Now we want to present him with two more trophies.
The final will be played at Wembley Stadium in London, England. This is in recognition of 150 years since the formation of the English Football Association, the world's oldest football association.
Did you turn the game in Gladbach around especially for him?
The team certainly sent a message. We were fast asleep at the start, but after that everyone saw the exceptional quality in the team. Basically, we kept our cool. We all knew we could stage a comeback, and we did just that, very impressively.
How could it happen that you conceded three goals in the first ten minutes?
Our transitions were very poor, and we made the kind of individual mistakes that shouldn't be happening. But no-one need worry. The fans can rest assured we'll take a very different approach in London on Saturday.
It's been an astonishing record-breaking Bundesliga season for Bayern…
…and I'm really proud of that. Everything came together. That's the only way to explain what we've achieved. It was a season that will stand for all time.
And we could yet see the crowning glory. From now on, is Saturday's Champions League final the only thing that matters?
We resume training on Tuesday, when we'll focus on work, go for it again in training, and then it's the big one on Saturday. We're all totally looking forward to the match. We have to be up for it at just the right time.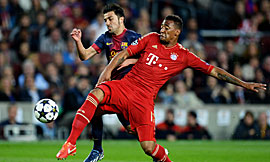 Since when has this final been firmly in your thoughts?
Honestly? Ever since we got past Barcelona. I've been thinking about it every day, and since Saturday evening every hour. We've all been waiting for this chance, especially after last season's bitter disappointment.
So what can you say to encourage the fans: why will the cup go to Munich this time?
I can't see into the future, but I can promise this: we'll give everything we've got. If we play like we did against Barcelona and Juventus, we'll do it. I'm optimistic.
Have you earned respect from Dortmund due to the games you just mentioned?

Hmm, hard to say, because they know everything about us – and we know everything about them. But BVB will have definitely registered that we're in superb shape, and we're not exactly easy to beat.
Regardless of what happens in the next two weeks, what's your personal take on the season?
Very positive. I have a great feeling, I've trained well for the most part, and I've minimised the number of mistakes I make. I'm heading in the right direction. You just have to enjoy playing for this team. I took some criticism after a red card against Borisov before Christmas. There's nothing you can do about that. What matters is answering your critics on the pitch, and I think I've done that.
Related Stories: